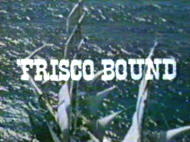 The Board of Enquiry finds Baines guilty of irresponsible behaviour and he is stripped of his right to command a ship for the period of six months.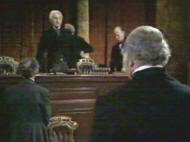 James, who had appeared as a witness in the trial, is "asked" (it sounds more like an order) to take David Teale, the son of the Head of the Board of Enquiry, as an apprentice on his next voyage. David is keen to become a seaman whereas his father hopes that one voyage will be enough to dissuade him from this.
After the trial, James and Baines meet in a pub. James prevents Baines from getting involved in a fight and offers him a job as a mate on his next voyage. Baines gladly accepts.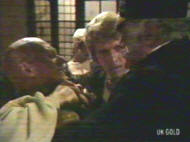 Albert is having a liaison with Carrie Harris, a music hall Elizabeth confronts him, Albert decides to have some time away from her and travels with James who plans to sail around the Horn, the last testing voyage left to a sailor.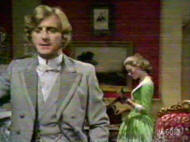 David Teale proves himself "To have the makings of a seaman" according to Baines, praise indeed from him. He started with airs and graces but lost these and became a sailor.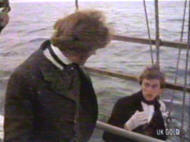 When Albert returns home he is not happy to find Daniel Fogarty visiting Elizabeth, after nearly coming to blows Daniel leaves.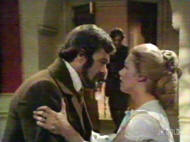 Albert says to Elizabeth,
"He loves you, that's plain enough, but he'll marry Emma Callon for her money"