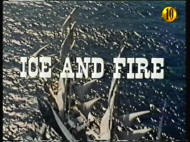 This episode is reputed to be Michael Billington's (who played Daniel Fogarty) favourite Onedin Line story
Caroline Maudsley puts it to James that they should have what amounts to a trail marriage, he is asked to give an answer but not right away....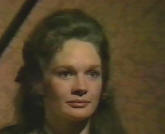 "What do you want Onedin? This is a Frazer's ship"
Says Daniel Fogarty to James at the dockside. Fogarty has just brought his ship into port and the crew is looking forward to disembarking and sampling the delights of dry land.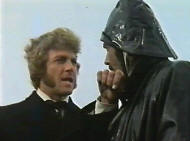 "Ay" says James "and it's now on charter to me - ship and crew."
In a race against time, James takes two ships to the Baltic with a cargo of iron rails.
Leonora Biddulph the designing, love struck (with James) coal mine owner's daughter has a hand in getting him the contract. She insists on sailing with him.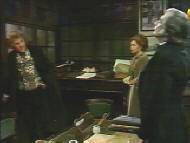 Reaching the Baltic port, Onedin is out manoeuvred by the aristocratic Count Sven Erikson who seems to own all the trading buisness there. James stubbornly plays a waiting game and as the ice closes in it looks like the Count will be able to hold out for a very high price. Winter is deepening, ice will soon block the way, but James needs a return cargo of pit props for Biddulph's coal mines. The Count is the only source for them.
But Leonora's money is involved too, and she goes to see Erikson, he can't resist a pretty face....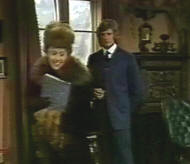 The contract for the pit props is made, the Count asks here to take a small box of a new explosive back to England for him.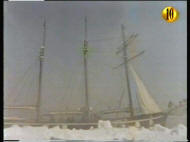 On the return voyage when one of the ships is caught in the ice, James challenges Captain Fogarty: how will he choose to die - by fire or by ice?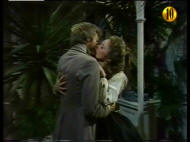 James gives Caroline an answer