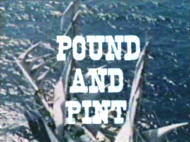 This description by Helga Quadflieg

On board the "Star of Bethlehem" the possession of the sailor drowned in the last episode are auctioned in order to collect money for his widow. To everybody's surprise, Anne suddenly offers the exceptionally high sum of £5 - for once leaving a consternated James speechless.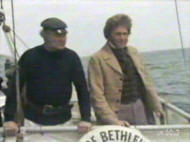 The ensuing argument later in the cabin is one in a series of quarrels between Anne and James, with each of them becoming more and more impatient with the other. The focal point of their heated discussions are Jessop's activities on board. Jessop continues his propaganda for improvement of working conditions, but he also makes it clear that he is not fighting any private war with James or the Onedin Line. Rather, working conditions on board the "Star of Bethlehem" are symptomatic of the plight of sailors on sailing ship in general: very long and irregular working hours, low wages, malnutrition, almost unrestrained powers of senior officers.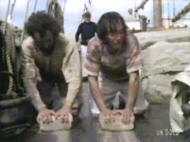 Meanwhile back in Liverpool, Robert is dreaming of becoming "a man of means" and the invitation to Emma Callon's dinner party seems to be another promising step towards this. But apart from Robert's helpless attempts at keeping up a spirit of general bonhomie, the party seems to be primarily a stage for the mutual rivalries and jealousies of Albert, Daniel, Elizabeth and Emma.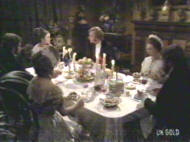 When James returns to Liverpool, Albert complains about Robert's "treason" which had helped make Daniel rather than Albert the new Chairman of the OL, but James soon realizes that with Robert's additional 1500 shares there is actually now a balance of shares between Emma and the Onedins.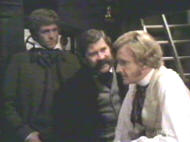 Soon after Jessop's return to Liverpool, the general strike of the town's 10 000 seamen begins and as Mrs Jessop had feared all along, her husband plays a leading role in it. First attempts of negotiation between the strikers (represented by Jessop and a "committee") and the ship owners (represented by Daniel Fogarty and James) fail because from the beginning Fogarty is determined to keep to an uncompromising hard line.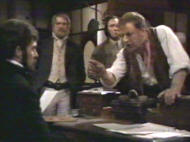 James' more compromising or pragmatic approach finally leads to a "separate peace" between the sailors and the OL, but just as James is rejoicing at the thought of his huge profits from this individual agreement, Fogarty brings in "blacklegs" and their militia, the strike is broken, Jessop and others are arrested, the strike ends in scenes of riot and destruction.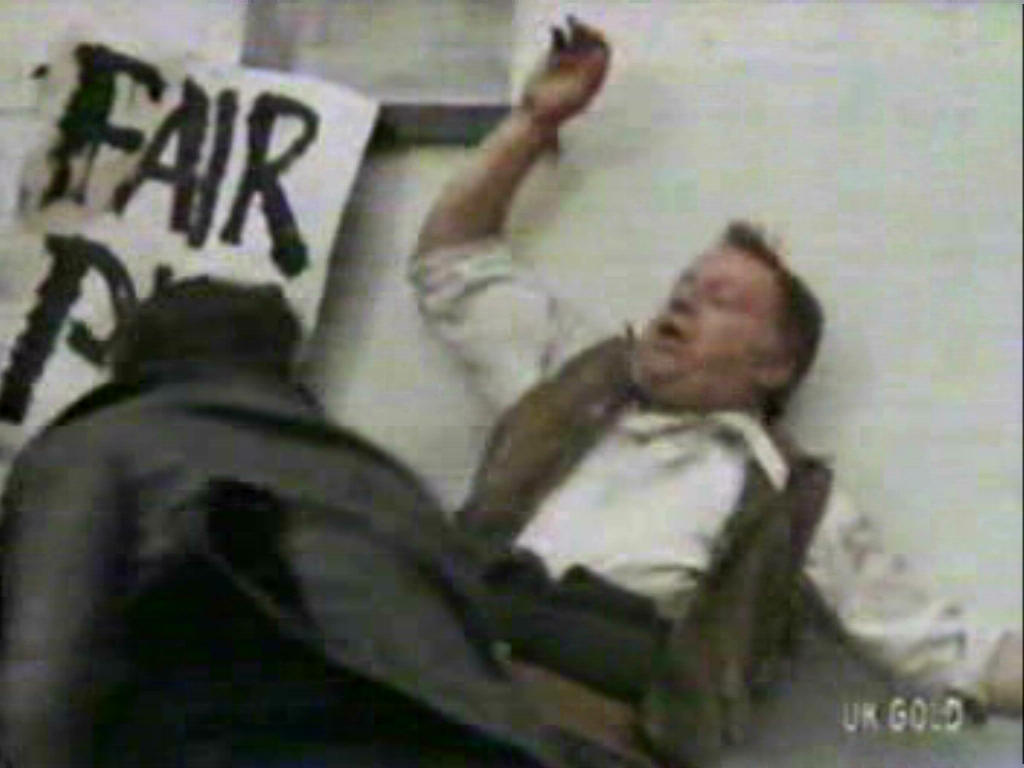 An incensed James is coming home to find Anne baking unusually large quantities of bread and for the first time he becomes aware that all the time Anne has been supporting the strikers' families from her housekeeping money.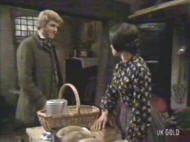 A heated argument about a wife's right to spend money without her husband's approval follows; Anne turns to bring the provisions to Mrs Jessop, James warns her that if she leaves the house against his "express wishes" she "needn't bother to come back" - Anne leaves, slamming the door.