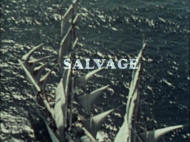 Salvage by Michael J. Bird
Description by Viv Dodd.

In the shop's living quarters, Robert and James confront Elizabeth about her `condition' and insist she marry Fogarty despite James stating, somewhat regretfully, `I'd hoped for better things for you' (as her situation seems to have stumped his alliance plans with Frazer's as well). `You've put yourself in a gully too narrow to come about,' he states as if that were an end to the matter. However, Elizabeth argues and shows she is not prepared to be bullied by her brothers, even in the face of a slap across the cheek from James at one impertinence. She runs, crying from the room, but Sarah utters her support for the girl when she states that Elizabeth will not be left without a roof over her head and thrown out onto the street.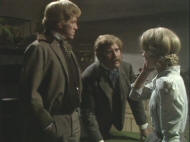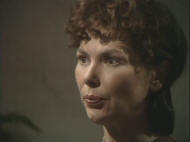 In the street, a distracted James meets Albert Frazer who has arranged for him to sail in a steam pinnacle that he has built to induce James' interest in his plans to build a steamship.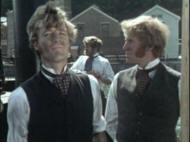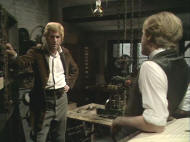 A seaman's wife, Mrs Bascombe visits Anne at the warehouse to plead for allotment money as her husband has not yet returned on the Charlotte Rhodes. James and Robert arrive and the woman pleads with them but as the woman prepares to leave empty handed, they receive a visitor, a local fisherman, who has news that James' ship is adrift off the coast, having been battered by a storm. She's on fire and the crew ready to abandon ship.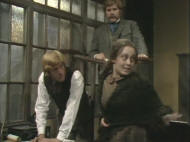 Mrs Bascombe quickly spreads the news in the local public bar looking for a free drink and sympathy but Callon and his son overhear. Edmund knows that the Charlotte Rhodes has not been insured for the trip and he and his father realize that they have a chance to acquire James' biggest asset as salvage.
James and Robert persuade Albert to take them out to the Charlotte Rhodes in his steam ship as it could be the only vessel that would beat Edmund to the stricken ship and, despite the engine's unreliability they reach Baines and the remains of his crew first. There is smoke but no fire and the ship is stuck on a sand bank but will float off at high tide.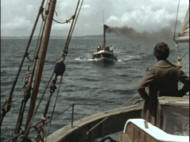 Robert takes the rowing boat and returns to the women waiting together at home. Anne and Elizabeth have talked about her situation and it is obvious to Anne that a marriage to Fogarty is not what her sister in law readily wants.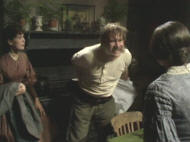 When James returns with the ship and remains of its crew, Anne has to tell Mrs Bascombe that her husband was washed overboard and drowned. James, ever mindful of his pocket, tells Baines to only pay in full, the crew that stayed aboard her.
Fogarty has returned on `the Maid of Formby' and James and Robert find him in the `Longboat' public house. James fights with him for the `honour' of his sister but Daniel is prepared to marry whatever James may do to him. The decision is now Elizabeth's..