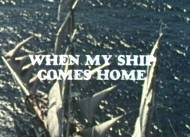 WHEN MY SHIP COMES HOME. By David Weir.
Description by Viv Dodd.

The Maisie Agnes, a ship that James has chartered from Callon, is lost at sea. The insurers refuse to pay out because the captain carried gunpowder and so James and Anne set out for London so that James can see them and plead his case.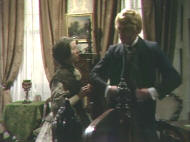 Callon learns from his son, Edmund, that James is responsible for the cost of the ship and cargo and sees an opportunity to impoverish James and puts pressure on Robert to sell his shop cheaply so that Callon could demolish it to build a new dock.
James talks to Mr Chubb from the insurers but is told that nothing can be done about his loss.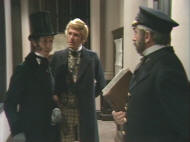 Anne enjoys the shops in London and the nearness to the Queen but James returns to the hotel in a bad mood and explains the dire situation to Anne. Captain Goodie from the Maisie Agnes arrives and tells James that Chubb, as the senior partner in the firm, could be more lenient and James writes a statement that would absolve him from his responsibility for the cost of the ship which he intends Chubb to sign after getting him drunk. However, after a visit to `Kate's' high class brothel, Chubb returns James to Anne in the hotel, drugged and with the paper unsigned.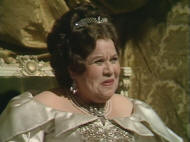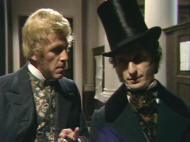 James and Anne return to Liverpool to collect any money they can to pay James debt to Callon but Robert and family are evicted from their shop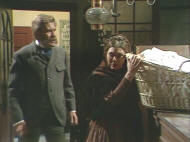 The Charlotte Rhodes is distrained and guarded so that James cannot use her to make money. As James' Onedin companies are limited liability Callon cannot take all his wealth but can stop him trading.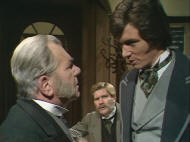 James and Baines steal the ship and think they leave Anne behind to cover their tracks but she has stowed away. James makes for Gibraltar where he buys guns and powder to sell to tribesmen in North Africa. They have a close encounter with a French gunship but eventually James does the trade.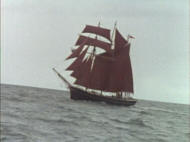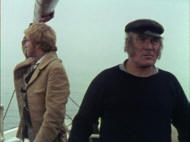 Anne disapproves of trade in guns but James is delighted `£2,000 clear profit'. `Every penny spoken for', Anne reminds James.
`Forgive a rich man anything?',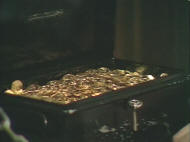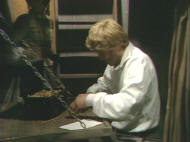 James asks his wife. `Not your brother Robert nor Sarah - ever', Anne says reprovingly. But James is keen for Anne to share his pleasure, `And you Anne, You?' Anne smiles wanly and looks away. She is beginning to provide James with a `conscience'.