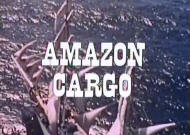 Series 3. Episode 4. AMAZON CARGO. By Alun Richards.
Description by Viv Dodd.

Jose Braghanza and Elizabeth have become very close in the 3 weeks spent together in Liverpool but Jose is to leave for Brazil on the Charlotte Rhodes with captain Baines where his Portuguese language could be of use to James' business ventures. James is sailing on the Osiris with a cargo of coal having refused Leonora's request to sail with him. James asks Caroline to accompany him but she refuses and sails on the Tarpin with her uncle, Jack Frazer. Both men are eager to develop the coal trade with the Brazilian railways.

Fogarty is already on the Amazon with the steam ship Scot's Lass but is having trouble with the local officials who prevaricate and slow down his passage upriver with his cargo of coal. Baines arrives and meets the same reception so he sends Jose after Fogarty in a canoe, accompanied by a native. To ensure Jose's return Baines holds another native captive until the safe return of the young Portuguese.

Fogarty runs aground and soon attracts the attention of the local Amerindians who unsettle the crew with their antics.
When James reaches the Charlotte Rhodes, he finds Caroline aboard and she is frightened by the appearance of the captive native, attracted by beads and baubles in the cabin, as it brings back the horrific events surrounding her husband's death. James frightens off the native, who then escapes overboard, as he reassures Caroline.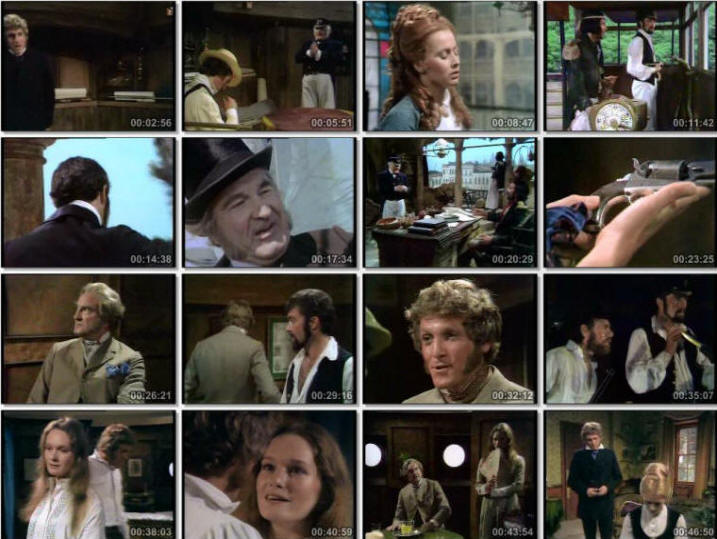 The next morning James goes to the Tarpin to discuss business with Jack Fraser. Fraser asks for the use of the Charlotte Rhodes to off load his cargo of coal before it and the ship are lost. James agrees to save Fraser's coal in return for regaining his steam ship which is really the Anne Onedin that Albert Frazer designed. While leaving Frazer to think it over James goes to offer his good wishes to the still shocked Caroline but she is in no mood for his sympathy and accuses him of being thoughtless and uncaring and goads him about the way he treated his dead wife Anne.
A loud argument develops and she slaps James' face. On returning to Frazer for an answer to his offer, James is told that the steam ship is not solely Jack Frazer's now because he had to raise capital for the Brazilian venture by selling shares in the Wirral steamship company. Caroline now enters and comments to her father, but intentionally in James' presence, that she believes that the authorities from Manaus will not allow the coal trade to develop with another port (is she sorry for the way she treated James?) So James knows that he needs to cut his losses and return to Liverpool. He agrees to offload the coal from the Scots Lass for 50% of its value.

When he returns to Baines on the Charlotte Rhodes, a canoe with the slaughtered Jose in it is found.
On his return to Liverpool, Elizabeth is distraught at the news and James is told that senor Braghanza, who gave James his first start in trade, no longer wants to deal with the Onedin Line. James appears philosophical about it and leaves Leonora to comfort his sister.