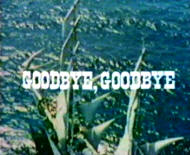 Episode description by:
Viv Dodd

James has bought a house with servants and he and Anne have a house warming party on Albert and Elizabeth's wedding anniversary to which most of Liverpool's rich and powerful seem to have been invited. Robert and Sarah feel at home amongst the gentry and there are signs that James and Anne are upwardly mobile in society circles.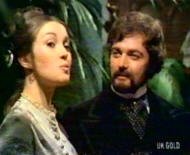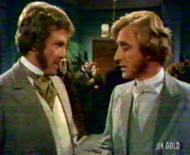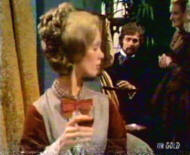 It would appear that James is not all that comfortable though as he leaves early to sail the new ship Lady Lazenby to America for molasses and wheat. The ship is named after the wife of Lord Lazenby who has purchased some of James' shares on the understanding that James can buy them back when he is able. This money has financed the house and the excess payment required for the Maria da Gloria acquired at auction. Albert and Elizabeth quarrel and Albert seeks solace with Carrie Harries, the music hall singer that Albert has been seeing.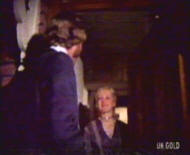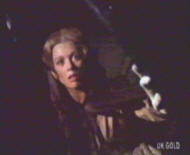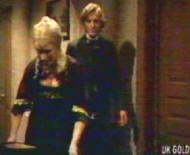 Elizabeth follows Albert and, having seen her husband with Carrie Harries in her home, goes to stay with Anne. Albert arrives and causes a scene in front of Anne's guests – including Daniel Fogarty but Anne considers that Elizabeth has treated Albert `shabbily' and she writes to James about the perilous state of the marriage.

Emma Callon tells Daniel that she wants no scandal if he were to be named in the process that Albert and Elizabeth were set upon.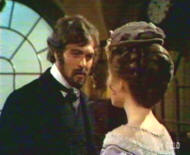 Robert tries to reason with Albert and Anne goes to see if Daniel Fogarty would talk with Elizabeth but Elizabeth goes to see her solicitor and Albert his. Lady Lazenby makes it clear to Anne that society circles would be closed to Elizabeth and the rest of the Onedin family if Albert and Elizabeth were to divorce.

Meanwhile at sea, James is lonely and thinks of Anne as he looks at her framed picture in his cabin. He is also aware of the seriousness of the news that he has received from her in the letter in America and so plots a course to get him home quickly. Baines warns that the course is set too far northwards as they are pushed into snow and freezing conditions.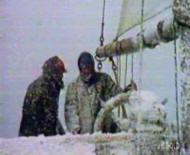 Fogarty is paying attention to Emma as he is becoming impatient at her lack of urgency towards their marriage. He makes matters worse when he forces an unsuccessful liaison.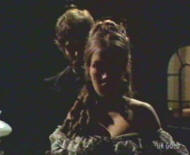 Aboard the Lady Lazenby the ice laden mast falls on Baines and breaks his leg.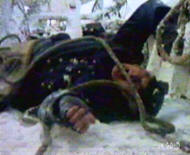 Aboard is a cargo of medical supplies that includes the new products of carbolic and ether that a crew member has knowledge of as his father is a doctor. James is aware the he should cut off Baines' broken leg because gangrene would likely set in but he also knows that it would be the end of the seaman's ability to get work and, probably, for his valued colleague and confidante, the end of his life. James succeeds in setting the leg to the delight of himself and his patient.

As James returns home to Anne she tells him its too late to save his sister and her husband from their course of action. However, Elizabeth and Albert have met outside the courtroom and the divorce does not happen.