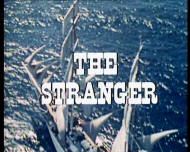 Episode description by:
Viv Dodd

The Osiris, bound for Liverpool with James and Baines, is becalmed at the mouth of the Amazon river when James sees a native dugout canoe and retrieves an unconscious woman from it. They nurse her back to health but she remembers little of her ordeal and does not know who she is.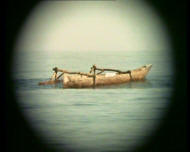 Finding Anne's travelling chest that James always keeps with him, she replaces the seaman's garb given to her with one of Anne's old dresses and shawls. When James comes below he sees the woman's reflection in a mirror and is confused into thinking it is Anne. Baines arrives to calm the situation, bring James back to reality and he explains James' reaction to the woman.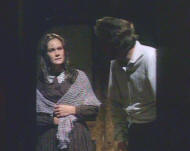 Back in Liverpool, the coal miners have gone on strike, Robert is becoming increasingly harassed by having to find replacement cargoes for Onedin ships in James' absence as well as see to his own business and becoming a councillor. He enters into a `gentleman's agreement' with Jack Frazer that the Baltic trade should not be interfered with by Onedin ships and that, as a result, he would be given a contract to provision Frazer ships.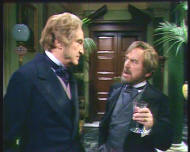 Sarah is more and more engrossed in her charity work - enthusiastically encouraged by Leonora who, if she cannot be close to James, at least associates with his family.
On their return to the port, James takes the woman to his sister Elizabeth's house and her father in law, Jack Frazer, is there also. Immediately Frazer recognizes the woman as his niece, Caroline Maudsley who is startled into remembering that her husband, Geoffrey had been killed by natives. It becomes evident that she is a rich, independent woman of the world with a strong will and mind of her own. She is happy to stay with Elizabeth which helps alleviate her problem of a lack of income due to Albert's absence in the Argentine.

Leonora is busy supplying at least one miners family with bread - that of her maid. James decides to do something about the the strikers and with the help of ale and gift of bread and cheese, induces the ringleaders to sign as seamen. When sobered up, they refuse to sail and most are jailed for 3 months, including the husband of Leonora's maid. Leonora staunchly supports James' actions and sees it as an act of philanthropy to help starving the miners' families.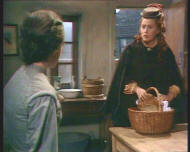 James is not pleased with Robert's gentleman's agreement and, as no contract had been signed, dispatches him and Baines to get a Baltic cargo from Gothenburg in direct contradiction of it. Fogarty tricks Robert into obtaining a low value cargo of `oats and Lucifers' - nothing that Frazer's would want - there by allowing him to keep the contract to supply his ships.
On his return, Robert is left in no doubt about James' view on his inadequacies but James is pragmatic. He tells Robert `I treat the world the way the world treats me. I've no conscience to hold me back now' he says, glancing at a picture of Anne and he decides to leave the Baltic to Frazer.
A rejuvenated Caroline enters to thank James formally for his rescue. She is followed by Mr Plimsoll whose cause she ardently supports - that is, the marking of a `load line' to prevent danger to sailors from owners wishing to overload their ships. She reprimands James for his treatment of the miners and the conditions for sailors on his ships - they deserve better. James says,' a man doesn't get what he deserves, he gets what he earns'. To James amusement, Caroline says `you are a man entirely without compassion'.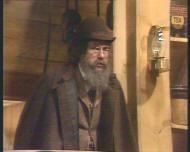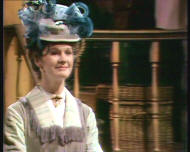 On her exit, Robert says `By James, there goes a woman of spirit'.
`Aye, more than the sea could dowse, eh?' James.
`Aye, she likes to put her oar in and all and she's not without influence' Robert.
James' not with me'.
Robert, 'strikes me, you hauled out more than you could handle when you fished her out of the sea'.
`Well, if she's any trouble, we can always throw her back again eh?'


Script by Cyril Abraham.