Other sites with Onedin Line connections
Anne Stallybrass & Peter Gilmore
Michael Billington
Was one of the finest British actors. His extensive list of UK TV and film credits includes the roles of Daniel Fogarty in the BBC TV historical drama series 'The Onedin Line'
Mike's official site: http://www.michaelbillington.org.uk/
Perhaps best known for his role as Colonel Paul Foster in the UK science-fiction series 'U.F.O.', Michael has had a long and varied career in both British and American television series and films. There is plenty more to his career as this new website will show...http://mikebillingtonfans.com/index.html
Directed some Onedin Line episodes read about this and a lot more other interesting aspects of his work.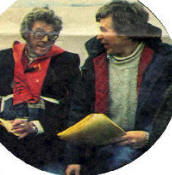 This site in the German Language
The Onedin Line Series 1-7 on DVD

You can buy the DVD's at www.nl.bol.com or www.freerecordshop.nl
eBay is another place to look.

These are English language region 2 PAL DVDs
However many DVD players can be made region free by following the instructions at this website:
http://www.videohelp.com/

This is a special problem for north American viewers. Most North American DVD players do not understand the PAL system and region 2 (or region 0 so called universal region). They understand only NTSC system and region 1.

A solution is to buy a suitable player. Google for multi-region code free PAL/NTSC DVD players.
Return to the Onedin Line Page